Dear fans and friends of the Captain,
the new Hack & Zieh card is here!
Info:
- Limited to 1500 pieces
- 300 cards were free
- To fight inflation: card price 10 €.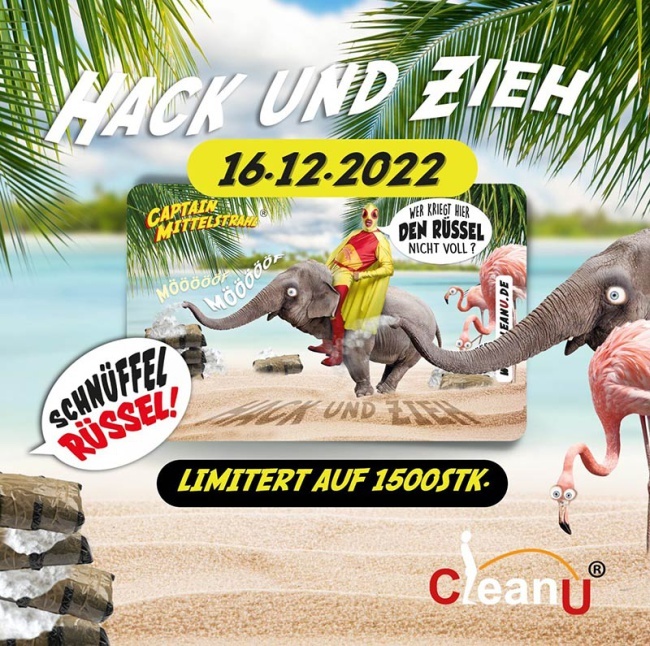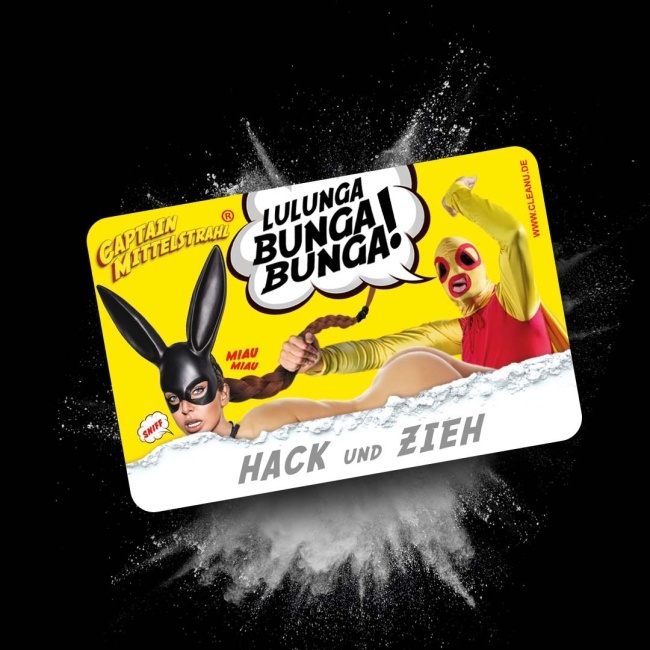 "Hack und Zieh" Card 2022 - The First!
Strictly limited to 1500 pieces! 
The first 150 pieces were free!
Did you miss the free cards? You can also buy one!
Captain Mittelstrahl's "Hack und Zieh" Card 2020
The anniversary card
Genuine spring steel decorated with 999 real gold (protective lacquer on the gold-plated side)
Made for eternity!
Limited to 3000 pieces - last copies are still available.
Hand-signed by the Cap himself on request!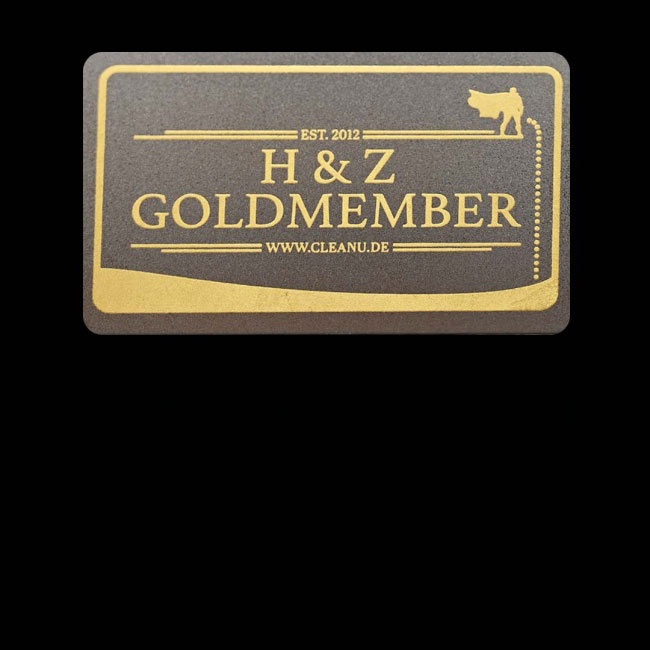 In the picture on the left you can see an overview of all previous Hack and Zieh cards.
Including all data about the year of publication and the edition.
Due to the strict limitation of all cards, the value is constantly increasing!
The very first Hack und Zieh card from 2012 already has a collector's value of over 500 €.
Möööf!
Good to know
Each edition of the Hack und Zieh Card is produced only once - No reprints!
All Hack und Zieh cards are limited! This means that Hack and Draw cards are constantly increasing in value!