THE PENIS FOR EVERYBODY
Coming soon!
Authentic penis mockup made of high quality silicone with unique one-hand push & piss function
We at CleanU want to make this product available to all people worldwide - no matter which sex they feel they belong to. In a top quality at a fair price. We will continue to research and optimise the product. If you have any suggestions, please contact us directly.
The LGBTQ+Weeny will be available in 4 different skin tones.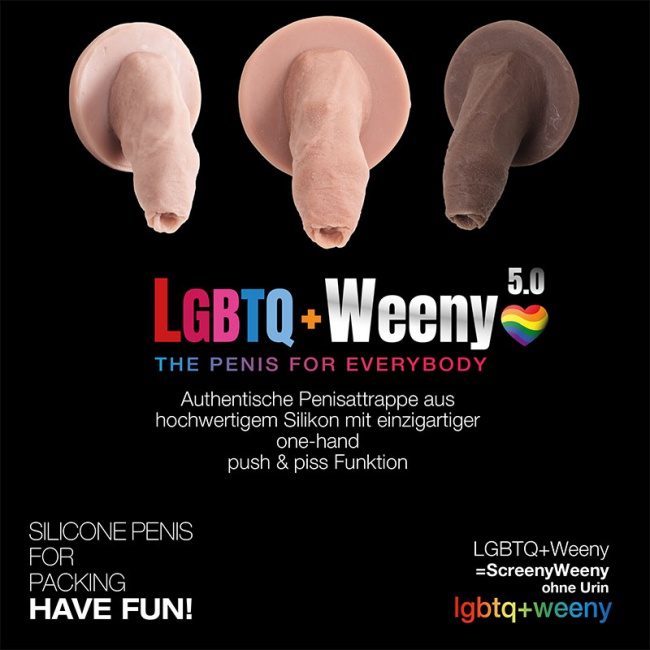 Good to know
This is a full cast silicone penis with hyper-realistic skin texture.
This fake penis, which is also perfect for packing, can also drain liquid through the built-in valve. This gives the impression of peeing. The authentic fake penis comes with a strap system to securely fasten the penis to the body. The strap can be individually adjusted to any size.